Fabscale helps you
create amazing coffee
An overview of all fabscale features.
Collect all your roasting data in one place
Roasting plants generate massive amounts of data. Fabscale acts as a central data hub to collect all relevant process data in one place and merging them into one simple and actionable tool.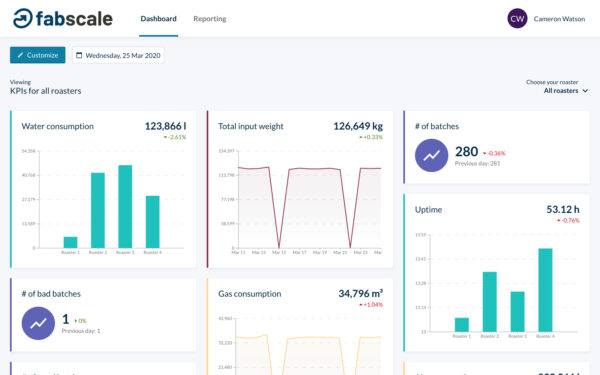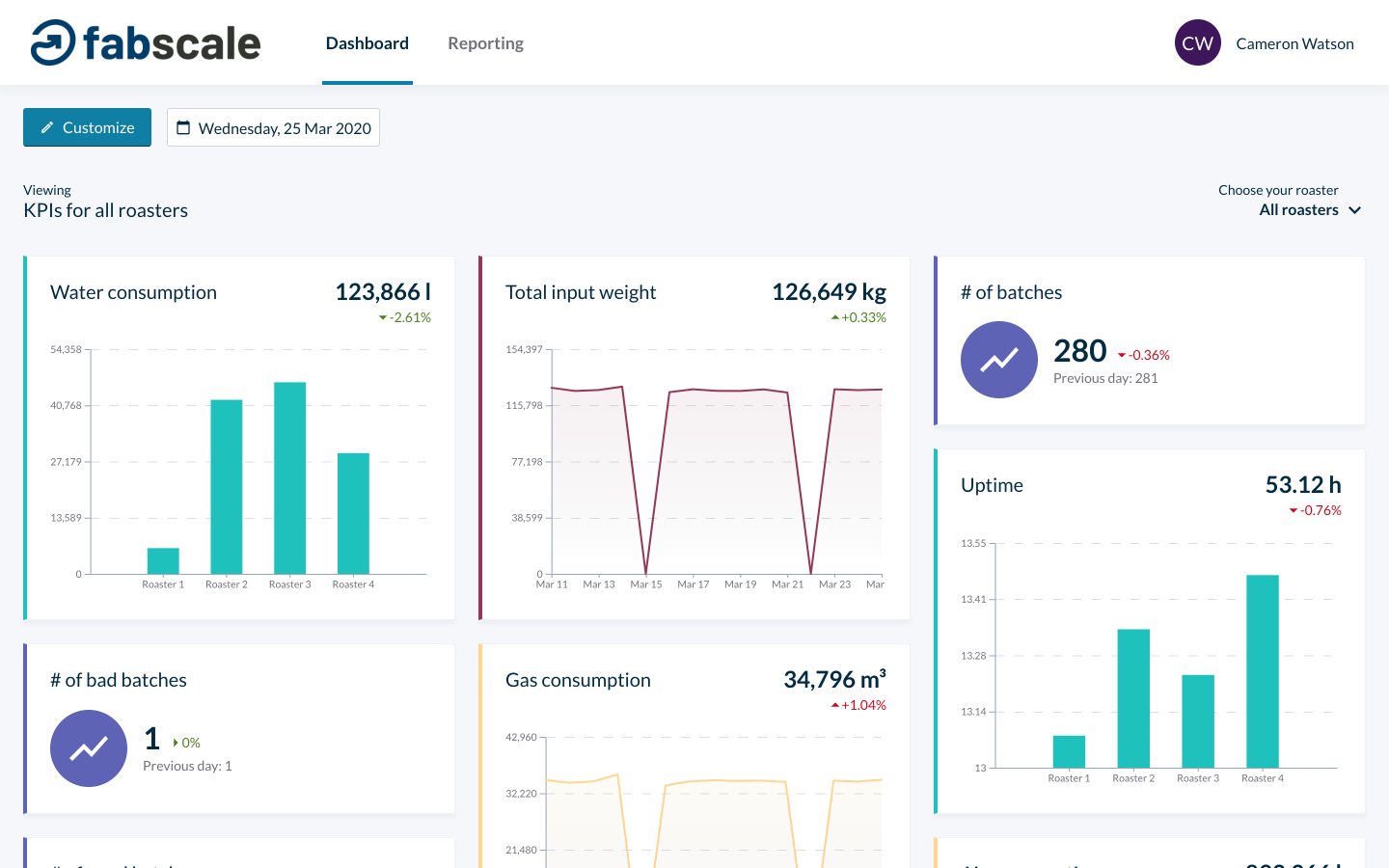 See your KPIs at a glance
At the core of fabscale is a pre-set KPI dashboard, that displays everything that is going on in your roasting process, in real time.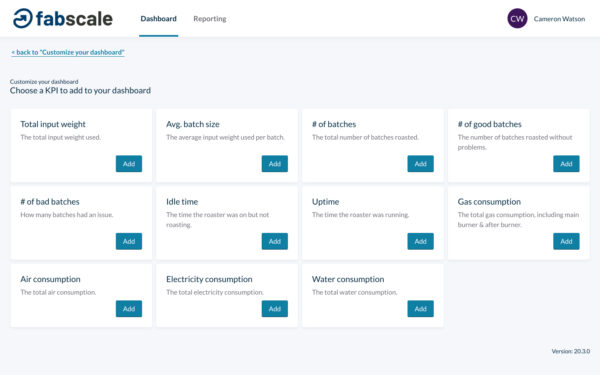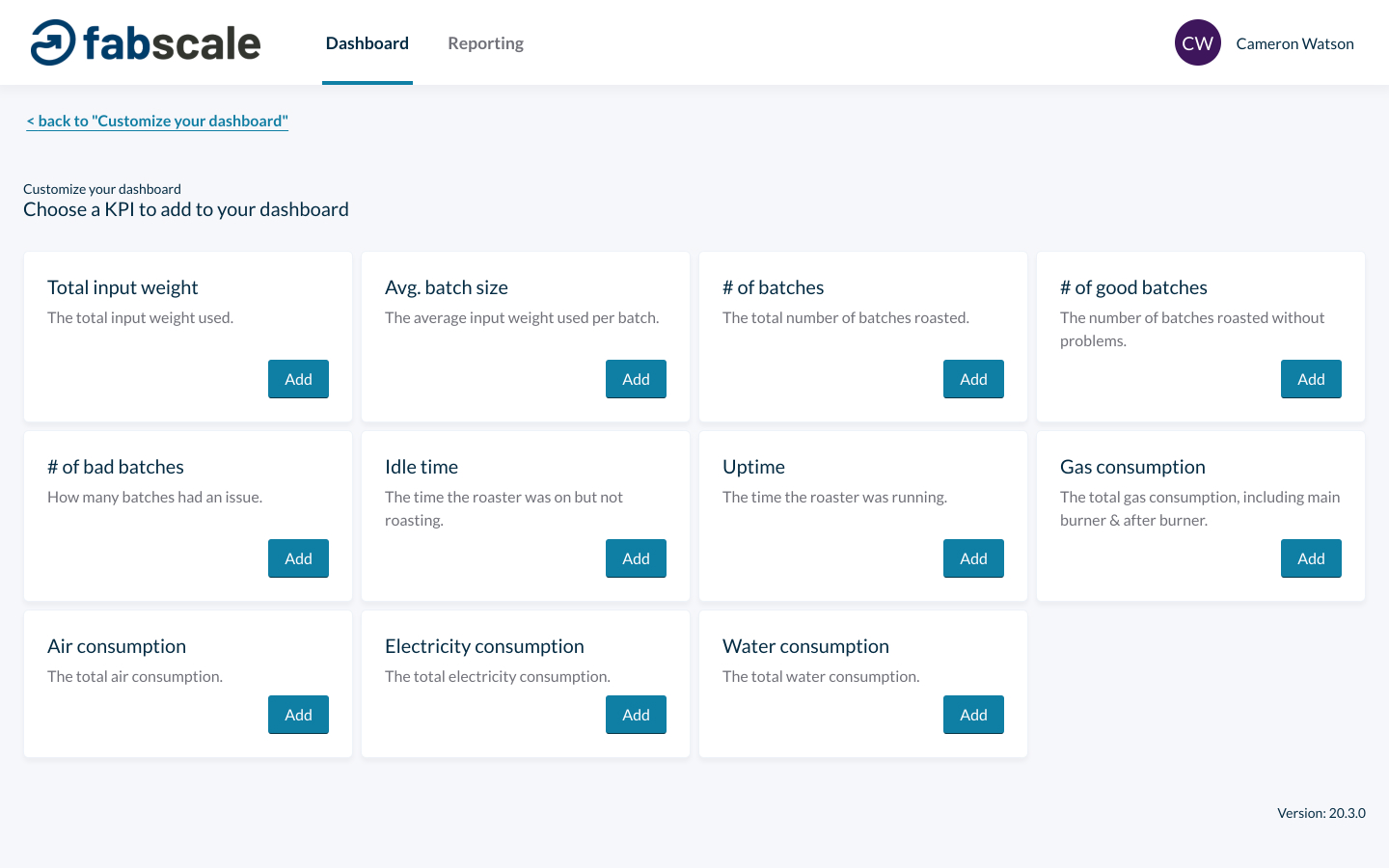 Fully customizable, to fit your personal needs
We know that everybody has different needs – which is why you can fully customize your dashboard, to show you exactly the information you want.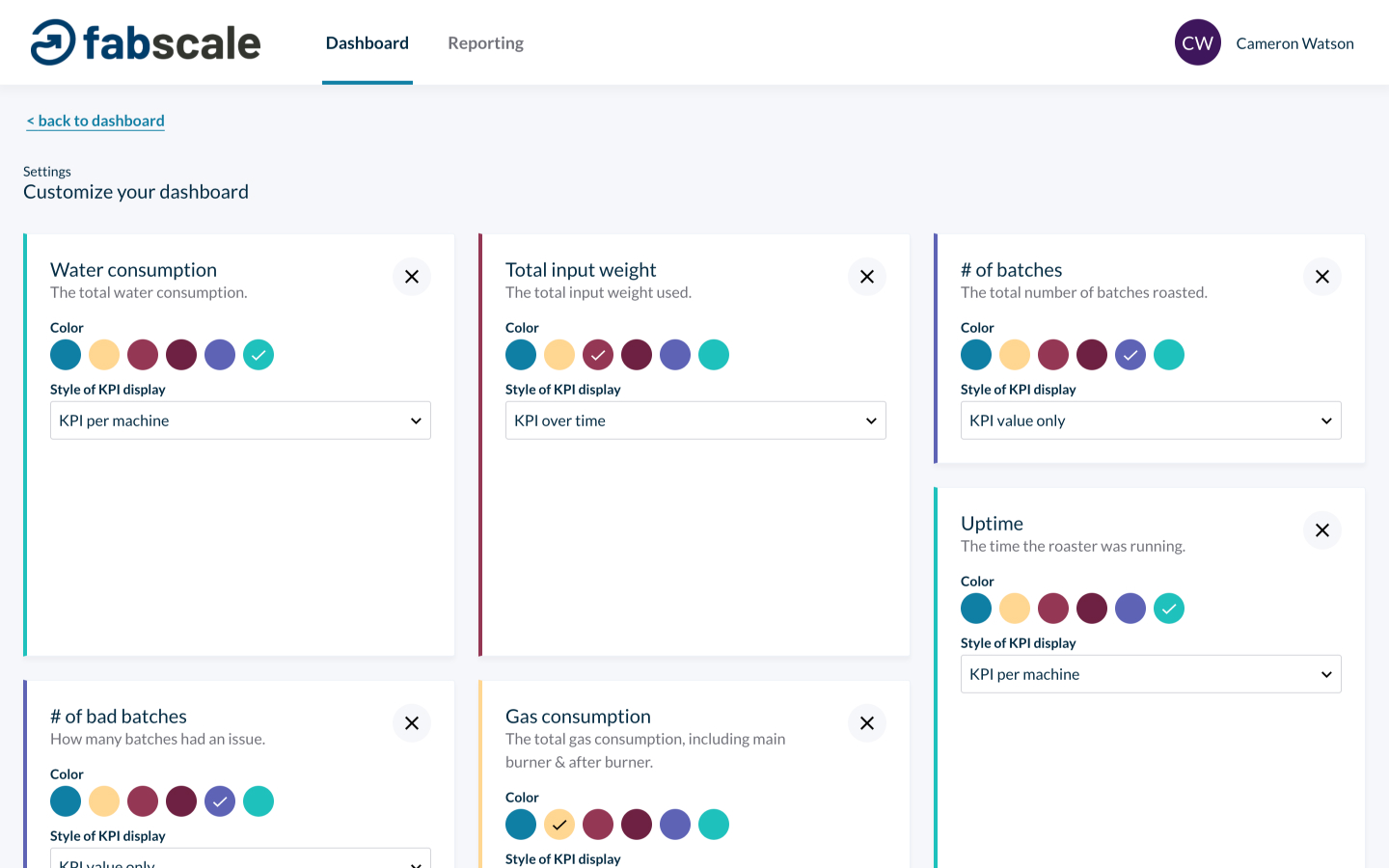 In-depth analysis via reporting
In addition to the dashboard, you can also run more complicated analyses with our reporting tool. It allows you to create and download reports or to compare any KPI, over any time period, in any detail you want.